Originally, I was going to talk about Covid and how it's affecting the leasing business. But after doing some research I quickly realised that A – it's all end of the world stuff and B – there is nothing new and exciting that can be said about it. Ok in fairness there isn't anything exciting about it, but it all sounded the same. But there was one thing I noticed; no-one was talking about it on a personal level. Covid yes, but not being on furlough and thinking about your car. Statistics and facts can be fun and all but what about the real-life stuff?
So here it is. From one customer (me) who leases a car to you the reader.
Covid. The new normal. Furlough. Banana Bread. All these new words have replaced Brexit as the number one topic on the News and social media (and Brexit is one subject I'm not going to get involved in).
On the 31st March at 17:00 I was sitting on the floor in my spare room (this is where I found myself working while at home last minute on the previous Thursday) I typed goodbye to my work colleagues joking about when to use the Oba ma mic drop gif and see you in a few weeks. The laptop was turned off and my co-worker (the cat) rose from her spot on the windowsill. As we walked down the stairs to the kitchen, I felt excited "OMG I don't need to put on a proper bra or wear any make-up for a month!" It was amazing. This furlough thing is going to be fun, a month off work great, I've got loads I can do around the house and tons of books to read and shows to catch up on.
And the first month or two were fun. I'd lost some weight with all the walking about and then gained it all back with banana bread and wine. My house had never looked cleaner and more organized and I finally watched all episodes of Law and Order SVU and Parks and Recreation back to back. If you've not tried Parks and Rec you should. Ron Swanson is now my hero.
Except it wasn't a month or two …it was more like six. And as time went on my mind kept going to one thing, my bank balance. I already wasn't spending much on fuel as I couldn't go anywhere. So that was already a huge saving. But I started looking even more closely at everything else. From my food shopping to all the bills and insurance, I managed to cut down a lot. But the one thing that I couldn't or more like I didn't want to was my car.
With working at UK Carline, I already got to see all the amazing lease deals we had to offer, and by chance 3 years ago my dream car became an affordable dream. A DS 3 1.2 PureTech Connected Chic in black. Ok ok I know it's not everyone's idea of a dream car, but for me it is. And the last 3 years I have loved it, I mean LOVED it. Honestly, I'm not sure any car will ever compare to it now. So, it did hurt knowing that I was paying for it to just sit and gather dust outside my house all those months.
'Why am I leasing a car when I don't even know if I'll still have a job by the end of October?
Should I give it up and buy an older car outright? That way if I'm not asked back to work at least I've still got a car to get around in.'
So, I sat there at my desk in the spare room (no longer on the floor, I bought a desk and a chair as soon as I could) and I wrote out my pros and cons on a pad of paper.
Pros For Leasing
Cons For Leasing

• It's a brand-new car
• It's got 3years manufactures warranty*
• Cheap on insurance
• Good with fuel – when I'm driving it around normally
• The leasing company own the car
• They tax it
• No MOT if handed back before the 3 years

* depending on the make and model
• I don't own it
• One fixed fee comes out of my bank account once a month
Pros For Owning a Car
Cons For Owning a Car
• It's mine
• No set fixed fee coming out of my bank account once a month
• It's not going to be new
• Tax can be high
• Insurance can be high
• You don't know how much repairs are going to be
• You need to make sure it's MOTd every year
• Servicing (don't skip this, it is never a good idea)
• CO2 levels
• You've got to have all the money upfront to avoid crazy interest rates
But hang on, over the last 3 years I've really not spent that much on my car. It's not broken down, when there was a fault it was covered under warranty. And the only time I've really needed to fork out money for it is when I got a flat tyre and servicing it (I had opted to maintain it myself). Of course, I've also paid for fuel and insurance. But apart from that, it's been pretty cheap.
And then I remembered why I ended up leasing a car in the first place. My last car was old, it had done its time and became far too expensive to repair. My old gun metal C3 that I lovingly called Winston had run its course (I am not one of those people that normally names their car, and its naming is a long story).
If I buy another older car will the AC short out the power steering? Or the clutch just snap while coming off a busy A road? Or turning on the high beams while driving down a country road at night blow the battery? Or my favourite and most memorable will the entire exhaust fall off on Boxing Day evening while leaving work. I'm not joking, the whole thing! Just fell as I left the car park. All of these things have happened to me in the past and many more, just not all with the old C3.
Why would I go back to that? It was a nightmare.
My choice was made. I'll stick with my leased car.
I won't lie, I still struggled while being at home all of those months. My cat might never forgive me for swapping her from the cat food she loves to the cheaper stuff, or my parents realising after I was allowed to visit them that a pint of milk might have gone missing now and again (sorry). But to be able to drive around with peace of mind was worth it.
As you can tell I was one of the lucky ones and got to keep my job at UK Carline and I came back early October. During this mental year, the amazing team have worked so hard to try and keep the place running. Some sacrifices have had to be made and sadly not all have come easily.
It might be slow and steady, but old and new customers alike have thought about leasing and are coming back. Not as many or as fast as before that is true. But we are coming back.
So, from one leasing customer to another have a look at leasing. Honestly, I don't think you'll regret it.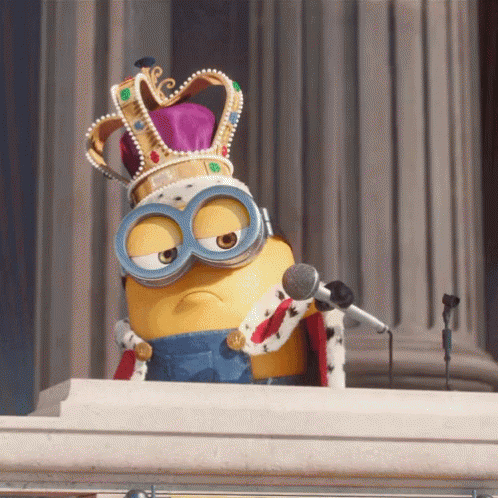 BREAKING NEWS –
As the new lockdown creeps over us from Thursday I will be working through it this time whoop whoop!
UK Carline will be business as usual (just maybe a little more comfortable back in our pj's looking a hot mess at home) so we can source the best lease deals out there for you.
---
« «
5 Tips for Greener Driving: How to Reduce CO2 Emissions & Become a More Eco-Friendly Driver
|
I'd go Electric but……
» »